Handmade gifts may sound like a very tough job, but in reality, they are not as severe as they may sound. You do not need any unique talent to impress everyone with your handmade gifts. In fact, they are easy, cost-effective and also the best things you can gift someone. Handmade gifts contain your love and emotion and most importantly, your touch. In this virtual world what we are slowly losing out is the human touch. The warmth and sweetness of your hands get reflected as one holds a handmade gift. These gifts may not always look perfect but are precious and heartfelt. So next time there is a birthday, wedding, anniversary or any special event of your close friends or family, give the gift shop a miss and try making something of your own that will leave them floored. Also, visit DealVoucherz's website to get hold of amazing offers and discounts on things that will be needed in making handmade gifts.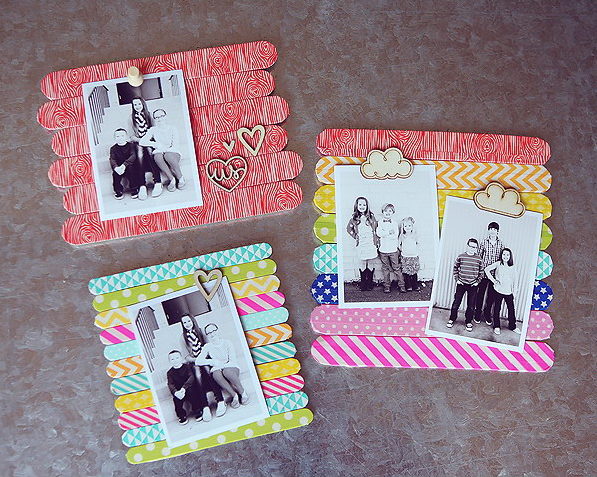 Here are some ideas that can give you the push to think ahead.
   Photo album
Take a few handmade papers or pages of a scrapbook and cut them into squares of equal sizes. Cut out two cardboards of the same size for both the ends to make a cover for the album. Now you can either punch holes and tie them up together or give them a spiral binding. Now comes the actual part. Get pictures of your choice printed and arrange them in the order you please. You can start from childhood pictures of the person to recent pictures, group pictures, pictures of special events and memories. Paste the images on each of the pages and make innovative frames out of colourful chart papers or handpaint them yourself. You can add sticky notes containing handwritten memories or special notes about the pictures as personal messages for the person you are gifting to. It is just this much, and you are done.
   Book Cover
Gifting a book is common but who has ever got a book with a handmade cover on it? Wrap the book in a normal white or brown paper and decorate the entire cover as you please. You can sketch, draw, paint or take finger or vegetable prints, block prints and whatever you wish to, to make the cover look exciting and innovative.
   Clutch
Making a clutch all on your own may sound difficult, but it is the easiest of the lot. Take a square or rectangular mat made of plastic or leather or crochet. The material of the mat should be sturdy enough to be used as a clutch. Fold it into the shape of an envelope and sew the edges. Fold the upper side as the lid of the clutch and fix a button to secure it in place.  
   Lamp Shade
Don't be scared thinking this is something that involves a lot of hard work. It does take time, but it is not something that takes a lot of brains. Next time you shop online, do not throw away the cardboard boxes in which they are delivered. Cut out squares from each of the sides with a paper knife till you have a frame left. Cut out a circle from a similar box, make a small circular opening in the middle to let the bulb go through and fix the holder with hot blue. This makes the base of your lampshade. You can make firm edges of the base to give it a definite shape. Now return to the frame and cut down butter paper in the same size of squares as each of the sides. Paste them from the inner side and paint the outer edges of the frames black to give it a neat look. Now make small patterns with a black marker or draw silhouettes on it to provide it with a beautiful aesthetic appeal. Once the lamp has been fixed to cover it with the shade and sets it with glue. Then just plug in the light and switch it on. Isn't it a beautiful way to decorate a room in the simplest of the way? Your dear one will be really happy to receive such a lovely gift.
   Fairy Jar
Wondering what a fairy jar is? It is a simple mason jar with a fairy silhouette that glows in the dark giving a magical touch to it. It is a simple piece of home décor that lights up the room in a magical way. This is undoubtedly going to be a touching gift for anybody. All you need is a mason jar which you either paint white from inside or cover the outer edge with thin tissue paper. Now use a black fairy cut out and stick it in the jar with glue. Put some moss or sponge inside the jar to give it a filling. Now cover the lid and tie some decorative fruits or leaves or flowers along the edge of the lid to give it a decorative touch. Once everything is done, put a battery-operated tea light inside the jar and tighten the lid. Make the room dark and see the magical fairy lighting up the room.