Your favorite preteen is in that tricky transitional time between her childhood and her teenage years, which makes gift giving much more difficult. Here are some holiday gift ideas that will be sure to win over your preteen and put her on cloud nine.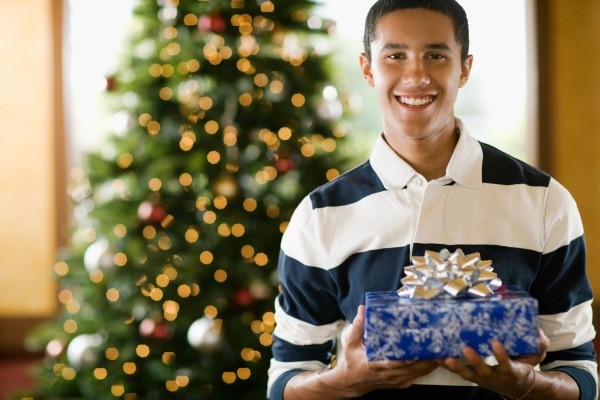 An instant film camera
These colorful cameras are fun to capture those big moments, especially if they are too young to have smartphones with cameras. Instant film cameras are great because they don't weigh a lot, come in a bunch of different colors, and are versatile for school, field trips, and vacations. And don't forget the potential for selfies — after all, what preteen doesn't like to take selfies?
A personalized mug or tumbler
Preteens are now starting to get into coffee and teas, but consistent rides to Starbucks can get expensive. So inspire them to bring their own hot (or cold!) drinks to school by getting them a personalized coffee mug and travel coffee tumbler. Add their name, their favorite color, maybe a favorite animal, and don't forget sparkle and shine!
A new bag
What better way is there to start off the new year than with a new bag? There are tons of preteen and kids bags to choose from online, from messenger bags to over the shoulder book bags, crossbodies, and totes. Another idea is to use the bag itself as the wrapping, then fill it up with a bunch of goodies like pencils, candy, lip gloss, jewelry, even a t-shirt or two.
Comfy pajamas
There's nothing like holiday pajamas, so why don't you stock your preteen up so she is all set for the rest of winter? You can make a whole package of pajamas that she'll want to unwrap — include fuzzy pajamas, shorts, matching sets, onesies, and even fuzzy slippers and socks.
Bath bombs and other goodies
Let your preteen relax and unwind when they come home with some self-care goodies. Bath bombs, bubble bath, lotions, nail polish, body scrub, face wash, and bath oils are great ideas. It is always a good idea to pick a selection with a multitude of scents, so your preteen has a nice selection to choose from. Remember, the more sparkle, the better!
A personalized journal
It's always fun to keep a journal or a planner, especially if it is given to you as a gift. Adding a special touch by embossing their name in the front cover can help make your preteen want to journal her life away every night after school. Include a few fun pens and you'll have a gift that your preteen will remember in years to come when she relives the memories she wrote.
A Kindle
Give the gift of unlimited books with an e-reader, or Kindle! A Kindle is great because it is small, portable, and you can put any books you want on it. Consider pre-loading it with some books you know your preteen already likes, and some you'd want her to check out. Or, you can accompany the gift with an Amazon gift card so they can pick and choose exactly what they'd want to read.
A fun snow tube
Get your preteen outside by giving them a snow tube to have fun with this winter season. There are a bunch of quirky shapes and sizes you can give that will make her the envy of the entire snow slope. Plus, they can enjoy the tube by turning it into a raft for the pool come the summer!
With these ideas in mind, you'll be having your preteen smiling this entire holiday season.